The "Way Too Early Predictions" series continues now with a look at the Eastern Conference.  Parts one and two of the "Way Too Early Predictions" covered the Western Conference, so this post is part three of the series, starting with the teams most likely to win the East.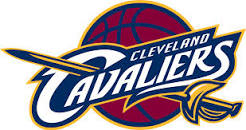 Cleveland Cavaliers
Having the greatest player in the world is a pretty good place to start the team-building process.  Adding two exceptional players like Kyrie Irving and Kevin Love makes this team far and away the best team in the East.  The bench has also been addressed by the signing of free agent Mo Williams, as well as the return of Anderson Verajao from his torn Achilles last season.  The team also signed Richard Jefferson, but it remains to be seen how much he has left.  This team's biggest concern is how healthy it will be come playoff time.  If everyone can stay healthy going into June and July, then this team will have a legitimate chance to win it all.  The most talked about storyline going into the season, and probably throughout it as well, will be if David Blatt can survive the Hot Seat.  Candidly, it's not really a big story.  That being said, if Kyrie or Kevin Love get injured (which hopefully isn't a question of when but if), the Cavs will more than likely lose to whoever eventually comes out of the loaded Western Conference.  Having LeBron might be enough to carry Cleveland to the Finals, but it is absolutely an all-hands-on-deck endeavor to win the title.  As of right now, this team is without a doubt the runaway favorite to represent the Eastern Conference in the NBA Finals.

Chicago Bulls
This team is really weird.  In a vacuum many of the players on this roster are very good.  For whatever reason, this team could not make it work last year.  Pau Gasol and Joakim Noah are very talented passers, regardless of their position, and they're smart players.  But they were not good together on the floor last season.  Maybe Noah was hurt, maybe not.  But their front-court did not reach its amazing potential last season.  Derrick Rose's shot selection and overall ball dominance loom large over this offense.  He has not shot the ball particularly well from three point range, and yet he jacks up a lot of them.  He is a superb talent, but he is also a fragile and ball-dominant player too often.  As the league continues to move towards placing more importance on "pacing and spacing" the floor, it is imperative that this ball-stoppage stops.  There are always going to be times when isolation basketball or being ball dominant will be a necessity.  It was way out of whack for the Bulls last season.  Jimmy Butler made a very nice jump for the Bulls last season, and I suspect he'll take a very small jump ahead and progress even further.  The bench is very good again for the Bulls this year, particularly in the front court once again.  It will be interesting to see if the players do in fact respond better to their new coach, Fred Hoiberg.  Was Tom Thibodeau's style that much of a factor on this team, from a fatigue aspect as well as an offensive standpoint?  And did this fatigue end up affecting this team's typically stellar defense?  We'll find out, but this team has too much talent not to at least push Cleveland a bit come playoff time.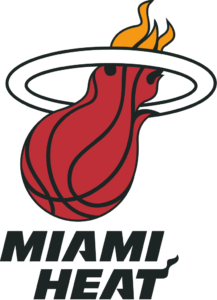 Miami Heat   
Freakin' Pat Riley.  He just keeps on operating on a higher plain than most executives in the association.  And once again he has put the Heat in a position to be really good again.  Their offseason was very, very good.  Re-signing Goran Dragic was considered to be a foregone conclusion in most NBA circles, but it is still significant that they have a player like him locked up for a long while.  Chris Bosh will hopefully be healthy for the entire season.  Hassan Whiteside has emerged into a very good center.  Luol Deng is still a very good player.  And they still have the Dwyane Wade, and if they can keep his minutes down he will hopefully be healthy enough to make a big contribution in the playoffs.  I hate to say it, but he will more than likely miss some games at some point this season.  But as long as he is healthy enough when it matters this team will be in great shape.  The bench is also in good shape, after drafting who may be the steal of the 2015 draft in Justise Winslow, as well as signing Amare Stoudemire.  The Heat will also get Josh McRoberts back from his season ending injury last season, and they have Mario Chalmers coming off the bench as well.  Erik Spoelstra is a great coach, and this front office will make the moves necessary to compete with Cleveland and Chicago.  It's going to be fun times again in South Beach.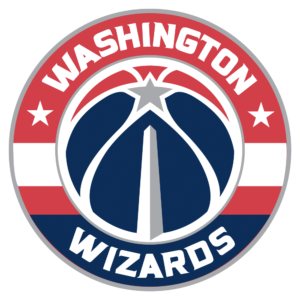 Washington Wizards
They have arguably the most dynamic back-court in all of basketball.  John Wall and Bradley Beal are outstanding players.  Beal is still coming into his own.  Marcin Gortat and Nene Hilario form a very solid front-court.  It looks like Otto Porter Jr. might finally be ready to live up to his billing as the third overall pick of the 2013 draft, after a mediocre start to his NBA career.   There are a lot of interesting pieces coming off the bench. Gary Neal and Ramon Sessions give the Wizards some solid and experienced players to spell Beal and Wall.  Kris Humphries, Martell Webster, Jared Dudley and Dejuan Blair should provide adequate front-court depth as well.  Randy Wittman seemed to be making the right adjustments in the playoffs, after getting lambasted during the regular season.  The loss of Paul Pierce to the LA Clippers will hurt this team a bit.  However, this team appears to have enough young talent and veteran contributions to make it back to the 2nd round of the Eastern Conference playoffs.  It will be interesting to see if they can pull a stunner and ascend even higher.  If they do, it will be because their two biggest stars in Beal and Wall took another step forward.
Part two will be coming out in a couple days!
ABOUT THE AUTHOR – STEVE HARVEY, SENIOR COLUMNIST
Steve, call sign Rookie, is a US Coast Guard veteran and a student at Grand View University in Des Moines, Iowa. He is pursuing a BA in Digital Media Production and also participates in intercollegiate athletics. Steve has an AA degree in Journalism from San Diego Mesa Community College and also serves as the Technical Skills Editor and a writer for the Net Set blog.