Each team has played at least twenty five games at this point in the season.  This fact means that teams now have a fairly decent pool of data to assess where they are stand.  There are of course some teams that are getting players back from injuries (such as the Cleveland Cavaliers with Kyrie Irving) as well as teams that have suffered recent injuries (like Joakim Noah and the Chicago Bulls).  Injuries aside, I'm going to endeavor in trying to identify teams that I believe will be active in augmenting their rosters by the trade deadline (Feb. 18 3 p.m. ET).  First let's take a look at the Eastern Conference.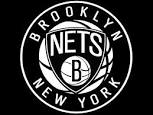 Brooklyn Nets: As I wrote in my previous piece, this team's future is really bleak.  Their decision to trade for Paul Pierce and Kevin Garnett completely mortgaged the Nets' future of the franchise. Their only real recourse now is to try and acquire better contracts and more importantly better assets since they lost so many of their future draft picks to the Boston Celtics in the previously mentioned trade.  They almost moved Joe Johnson before the season even started, and I fully expect him to be bought out relatively soon.  Brook Lopez will be sought after by a team that needs an offensively minded Center.  In all honesty, I might be jumping the gun a bit with this team.  I can very easily see this team waiting until next season to blow it up completely, although I am ivory soap certain Joe Johnson will be on a different team at the end of the season.

Chicago Bulls: ESPN is already reporting that Noah, Pau Gasol and others are on the trade block in order to acquire an upgrade on the wing.  The Bulls are suffering from a very bad case of being in LeBron's shadow, which the entire Eastern Conference has had to deal with for the past 5 plus seasons in some way or another.  The reason this problem has bothered the Bulls so much is because they would more than likely be the benefactors of a LeBron-less Eastern conference playoff field.  They thought they were poised for a long period of deep runs in the postseason, especially with the emergence of Derrick Rose at the time.  We all know what has transpired since then.  The Bulls have been injury-riddled and have suffered from inconsistency from their core players.  Chicago's front office is very aggressive, so the news that they are being active in changing their roster is not surprising.  We'll see what wing player the Bulls have in mind as they go forward.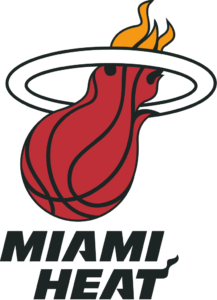 Miami Heat:  Miami has taken on the persona of pat Riley.  They are going to take risks in order to become good enough to win the East.  They're not quite there yet, but this team is always hovering around any deal concerning higher level talent in the NBA.  Zach Lowe from ESPN and Grantland also made an interesting point on his podcast regarding Pat Riley.  He essentially intimated that Riley is more likely to focus on the "here and now" when Riley's age is factored in, which makes a ton of sense to me.  Miami is still looking to overtake LeBron as well, so they'll need to bolster the bench a bit more and make a decision on what to do with Hassan Whiteside.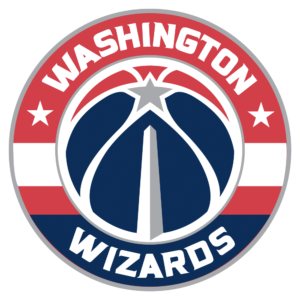 Washington Wizards:  This team is only 2.5 games out of the 8th seed, and they have not played anywhere close to their potential.  Marcin Gortat and Nene have allegedly been on the trade block for some time now, and it is clear that this team could use some shaking up.  John Wall and Bradley Beal are the clear cornerstones moving forward, and they need to be supported by the franchise.  Also, there is that matter of making the Wizards a tantalizing place for Kevin Durant should he elect to leave Oklahoma City.  Finishing in a worse position than the previous season will not help that cause in the slightest.  Regardless of Durant, this team is in win now mode and they have to right the ship.  The pieces are there to make a significant jump in the East, but Beal and Wall need help and maybe some new blood (as well as solving their identity crisis) is what they need.