In this edition we'll take a look at which teams will (in my opinion) end up being the most active in trying to changing their roster at this point in the season.  And, just as a reminder, the NBA trade deadline is 3 P.M. ET on February 18, 2016. 
Dallas Mavericks:  I have to confess, I did not see this team making the playoffs this year.  It's hard not to like this team; it's hard to explain but this team just has a certain something about them that is intriguing.  Even though they are on this list, it's hard to see how any significant changes to this roster will come about.  They don't really have the assets (personnel-wise anyway) to swing a deal that wouldn't hurt them in the short term.  I can't imagine that their draft picks would be very enticing to another team that has a player that the Mavs would like to add to their roster.  I suppose the biggest reason they are in fact on this list of teams to watch is because of owner Mark Cuban's strong desire to win another title.  I'd keep an eye on this team, but I'm not sure they have the juice to pull something off without a third team getting involved.

Houston Rockets:  Every team in the NBA has pressure on it to succeed in varying ways.  The Rockets were expected to strongly contend in the Western Conference, but they have underachieved so far.  They currently are the 7th seed in the West, which would mean a first round matchup with the San Antonio Spurs.  It's a safe bet that the Rockets will do their best to move up at least one spot so they can avoid the Spurs and the Golden State Warriors until later in the playoffs.  Dwight Howard's name has come up in trade rumors, and although to me he still does not look completely right, he is still playing effectively when he is on the floor.  He may not be "prime-Howard" from his days in Orlando, but he is still a very good player.  I suspect the team would love to move Ty Lawson already and bring in a guard who does not need to dominate the ball like Lawson or James Harden.  This will also allow the Rockets to play Jason Terry less minutes, not that he isn't a contributor now, but he needs to be limited so he can be more effective when he plays.  His age dictates this, and Daryl Morey will likely look to make a move that will allow this to happen.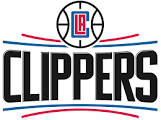 Los Angeles Clippers:  This is yet another team that has a lot of pressure on it.  The bench is still hurting the Clippers, just as it did last season.  Lance Stephenson will pan out, given time.  But other than him and Jamal Crawford, this bench is still not performing the way it needs to.  The logical move for this team is to move Crawford, and rumor has it that he is available.  This team is definitely good enough to force itself into the upper echelon of the West, but they must improve this bench.  That will make or break this team once again.

Memphis Grizzlies:  I'll sound like broken record when I say this, but this team desperately needs shooting help.  The Grizzlies have experimented with bringing Zach Randolph off the bench, and it hasn't really worked.  The identity of this team is about to shift dramatically, and I think Grizzlies must embrace something other than "grit n grind" if they are going to truly compete in the West.  Unfortunately, this will mean less Tony Allen (I absolutely love watching him play, but he can't shoot) and possibly Randolph (I hope I'm wrong about that).  Randolph might even get dealt in order to facilitate this change in identity, which would be really sad if true.  Their point guard will be a free agent after this season, so if they want to keep him they will need to shake up the roster to fit him better.  It's also entirely possible this team goes into a different direction and deals Conley in an attempt to retool.  This team has many options, and it will be fascinating to see how they proceed going forward.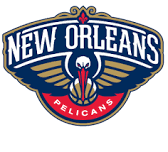 New Orleans Pelicans:  For the record, I think this team shouldn't be so quick to pull the trigger on any significant deals.  I picked them to make the playoffs this season, but injuries in the beginning doomed their season.  That being said, this season is an opportunity to evaluate the roster going forward to see who is best suited to playing with Anthony Davis.  Speaking of Davis, the team should look at playing him more minutes at Center to see how that works.  However, I suspect this team will make a few moves.  The owners want to win now, and Ryan Anderson is being talked about in every other trade conversation right now.  He is an impending free agent who will be looking for a max contract this summer (I can't believe I just typed that).  I do think this roster will change quite a bit this summer, but right now the pelicans should be in no particular hurry to make any big changes.  Let it play out and once the trade deadline is closer (and you have had more time to evaluate the players on the roster) then it might behoove the Pelicans to make some changes.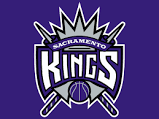 Sacramento Kings:  The Kings will do something.  That is very obvious to me.  The only problem is figuring out what they want to do.  I'm not sure the Kings fully know themselves.  I can honestly see the Kings making a crazy trade to help Demarcus Cousins, but I can also easily see the Kings trading him for pennies on the dollar.  The owner is very… hands on, to say the least, and he strikes me as someone who is impatient when it comes to team-building the right way.  My gut tells me he'll meddle with the team again (as is his right since he signs the checks).  I fully anticipate the Kings doing something by the trade deadline, because good, bad or indifferent the Kings are interesting to say the least.