We are just a little more than one-quarter through the 2015-2016 NBA season, and there have been more than a few surprises so far.  I'm going to pose ten questions on this first quarter of the season and then give you my answers, for what they're worth. So, here we go.
Question #1 – Will the Golden State Warriors ever lose a game?
Answer – Probably. They are playing some incredibly good basketball right now, though, and if they find a way to maintain that level of play (and barring injury, of course) I'm not sure who will beat them – the Spurs or the Cavs, maybe? Anyway, I do believe they will break the NBA record of 72 wins in a regular season.

Question # 2 – Will the Philadelphia 76ers ever win another game?
Answer – Probably. They are playing some incredibly bad basketball right now and there appears to be little hope on the Horizon. However, there are still sixty games left in the season and the 76ers do play one more game against the Lakers on January 1st in LA.
Question #3 – Did Steph Curry just have the best first quarter of an NBA season ever?
Answer – Yes, although you have to consider the 1995-1996 72 win season of MJ and the 1961-1962 "triple-double" season of Oscar. Curry's team is undefeated at this point, though, and neither Michael nor the "Big O" can claim that fact. He is averaging 32.2 PPG on 52.9% shooting (46.5% from beyond the arc), 90.1 % free throw shooting, 5.0 RPG, 6.0 APG, and 2.3 steals per game.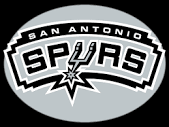 Question #4 – If Golden State wasn't 23-0, would we be talking about the Spurs season of 18-4 (.818 winning percentage) so far?
Answer – Yes. I think the Spurs are going to continue to improve as they transition to a "Leonard-Aldridge" team from the "Duncan-Parker-Ginobili" team.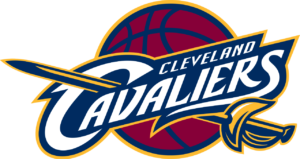 Question #5 – Will the Cavaliers win the East?
Answer – Probably, although I believe Miami and especially Chicago may have something to say about the East this year.  I know the Cavs are missing Kyrie Irving now, but even taking that loss into consideration, the Cavs have looked vulnerable in this first quarter of the season.

Question #6 – What does Chicago need to do to overtake the Cavaliers and win the East?
Answer – Butler and Rose (or Rose and Butler, if you prefer) need to play together like teammates and not just coexist.  If these two can indeed play team ball, the Bulls have an excellent shot at upending the Cavaliers.
Question # 7 – Are the Warriors going to win the West?
Answer – Probably, but I expect the Western Conference Finals between Golden State and San Antonio will be an epic battle for the ages.  I think the winner of this series will win the NBA title in 2016.
Question #8 – Has Anthony Davis replaced LeBron James as the "franchise player" in the NBA?
Answer – I don't think so yet, although I believe he will in the near future. The Pelicans are 5-16 so far this season and in 14th place (of 15 places) in the NBA West with AD as the "go to" guy. The Cavs are 14-7 and lead the NBA East by one game over the Miami Heat. AD is young and extremely talented, though, and with some help in New Orleans, he will lead the Pelicans to victory.
Question #9 – Who is the best Coach so far this year in the NBA?
Answer – Well, I could say Steve Kerr, since his team is 23-0 after all, but, he's not on the bench right now. Actually, though, he is still kind of coaching the Warriors, via video, telephone, and Luke Walton. Nonetheless, I'll opt for Greg Popovich (aka Pop) here as the best coach so far in the NBA. The Spurs are 18-4 right now, with a revamped lineup and a forty year old superstar.
Question #10 – Did LaMarcus Aldridge make the right choice in the Spurs?
Answer – Absolutely. Aldridge is averaging 15.5 PPG and 8.9 RPG for the Spurs, a defense oriented team with a low scoring offense shared among seven or eight players. He is also being mentored by Pop and future "Hall of Famer" Tim Duncan, and it just doesn't get any better than that.
Ok, let's hear your comments.  After all, we're talking about the NBA, and it is "fantastic."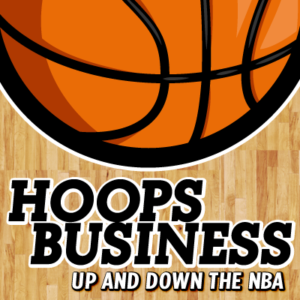 MAKE HOOPS YOUR BUSINESS!