NBA or The National Basketball Association is one of the most popular sports in North America. The professional league is made up of 30 member clubs – each one is a franchise. The popularity of basketball is not just restricted to America, it is enjoyed all over the world by millions of fans. So, this elite sport must see its teams housed in some of the most beautifully designed arenas found in sport. These ultra-modern churches of the sport have seen some of the most memorable moments in basketball. So, who has the biggest and the best arena? Time to find out… 
Madison Square Garden
Home of the New York Knicks and the New York Rangers who play in the NHL, The Garden has a capacity of almost 20,000. Opened in 1968, it is known as the oldest arena still being used in New York. It is now considered an iconic building in terms of stadiums within all US sport. The arena isn't just for stadiums, it has been used to host loads of other events including concerts. It also is a popular destination for tourists.
United Center
Opened in 1994, the United Centre remains one of the top arenas in America. Home to the Chicago Bulls and the Chicago Blackhawks the arena holds 20,917 seats for fans – this makes it the largest capacity in all the NBA. The United Center is a must for any Basketball fan. Inside you will find a statue of the game's greatest player – Michael Jordan. With so much history it would be hard to give this one a miss.
American Airlines Arena
Feel the heat rise as you discover this beautiful arena which is in Florida. Home to Miami Heat, this 19,600-seat area that also boasts luxurious suites and almost 76 private boxes. You will never find a more showbiz arena than the AAA. The beauty of this arena is that it is made from 3,400 square feet of woven steel. It also contains the revolutionary LED mesh media facade attached to the arena – It truly is a stunning looking building.
Wells Fargo Center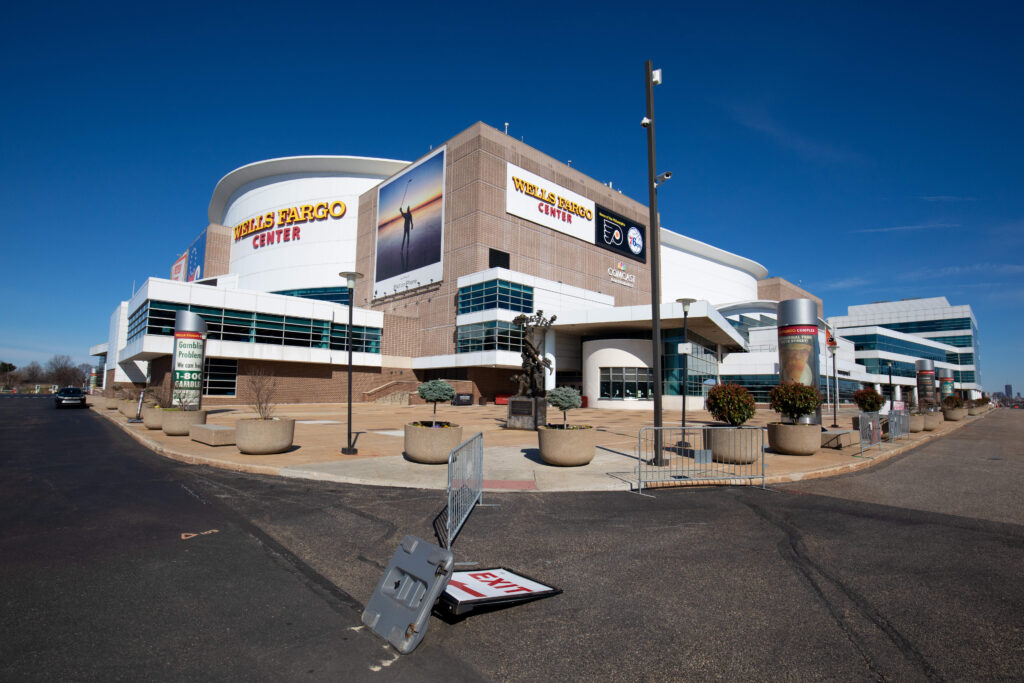 This stadium is home to the 76ers, Philadelphia Flyers of the National Hockey League, and Philadelphia Soul – who play in the Arena Football League. It opened in 1996 and has held many events. The Arena is now undergoing a massive $250 million refurbishment to improve facilities. This includes bars, restaurants within the stadium. This is sure to make the Center one of the best arenas to watch sport in the coming years.
Capital One Arena
This great arena has hosted the 2018 Stanley Cup Finals, NCAA East Regional, and 2001 All-Star Game. Located in Washington, the arena has been the home to the Washington Wizards and the Washington Capitals of the NHL. The arena holds 20,356 seats and was recently upgraded which includes a top of the range sound system and two new lounges.
These arenas provide great entertainment, just like the collection of games at Aspers Casino Online. If you have not been there yet, look no further and log in through your mobile device. Along with slots and scratch & arcade games, the site has a selection of casino card games that are streamed live. Be prepared for an immersive gaming experience – head to Aspers Online.